How to Choose Cement Truck?
Cement trucks are widely used at construction sites, this kind of vehicles are used to transport concrete and they can also used for mixing up the sand, cement, gravel, and water. Before buying a cement truck, you need to make sure that you choose the suitable cement truck for your job. We can offer you some useful advice for choosing a good cement truck. In short, you should pay more attention to the following factors: chassis of cement truck, hydraulic transmission parts, vehicle performance and cost-performance ratio.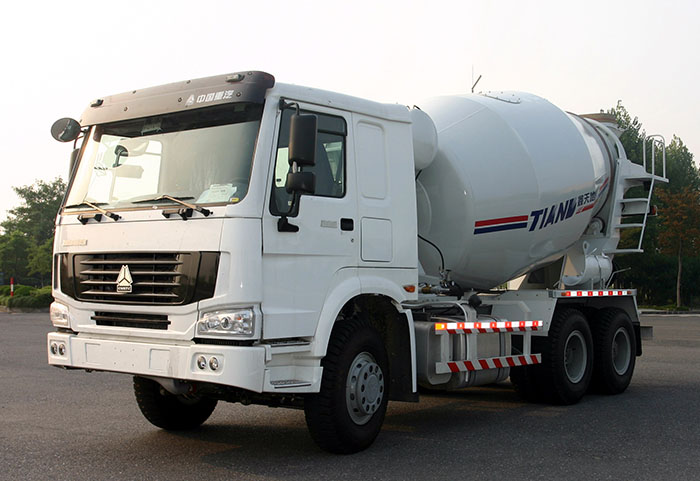 1. Chassis of cement truck
Chassis is the most expensive parts of the concrete mixer truck. As for the chassis, you must pay attention to the chassis engine power and torque, fuel consumption, tires, frame, driving comfort and standard, etc. when selecting the chassis, users should not only consider the performance, timely maintenance support and accessories supplied by the chassis manufacturers, but also the local emission requirements. In addition, you should take the price, traffic demand, work load and reliable performance into consideration.
2. Hydraulic transmission parts
Concrete mixer truck has high reliability requirements for the quality of hydraulic transmission parts because of the bad working conditions. There are two types of configuration on the market of the hydraulic driving system. One is split type configuration, this kind of cement truck is made up of hydraulic pump, hydraulic motor, cooler and slow units. This configuration is mature, reliable and convenient maintenance. The other is triad type configuration, consist of hydraulic oil pump, triad reducer (including hydraulic motor, radiator, reducer). It owns the features of high integration, easy installation and beautiful appearance. But the hydraulic system oil and the reducer oil are the same kind, so the demand for oil is very strict.
3. Vehicle performance
The vehicle performance after modification is mainly manifested in the maneuverability, lateral stability and the performance of the mixing drum, etc. Maneuverability: mainly reflects in steering control when overload. For semi-fluid truck mixer on the concrete, especially when the slump is bigger, vehicles started on slope center of gravity will move back, so you need to pay special attention when the vehicle is uphill. Lateral stability: overloading mixing truck turning speed and the focus of bigger influence on the lateral stability. Mixing tube: the impact on the performance of the mixing barrel is mainly the arrangement of the mixing blade.
4. Cost-performance ratio
On the premise of meet the above requirements, then consider the price factor.