Introduction
Anyang DELI Special Vehicle Co., LTD. is located in the Red Flag Canal National Economic and Technological Development Zone. It mainly produces cargo truck, cement truck, water truck, dump truck, etc. DELI covers an area of 41,449 square meters with total assets of RMB 1,143 billion, has 156 employees and owns four complete production lines of stake semi-trailer (for livestock transportation), dump truck, cement truck and regular tank. DELI pays high attention to the partnership with Institute of Metal Research, Chinese Academy of Sciences or Chinese Universities. It has imported and trained nearly 45 technological talents, including 16 senior technical staff. With first class product equipment, inspecting and complete quality management systems, DELI becomes a leader in the truck industry.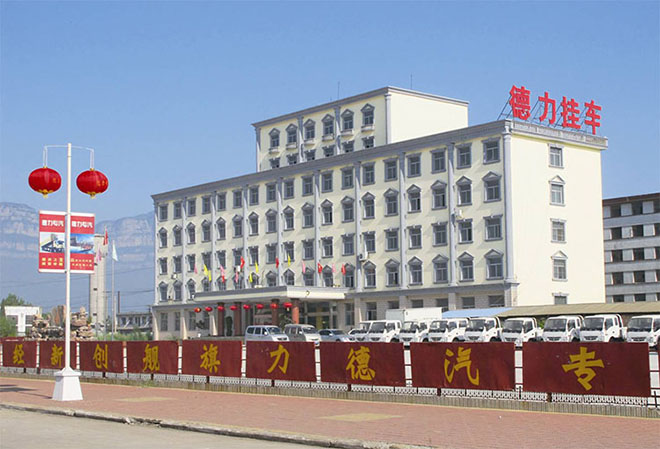 Establishment
DELI used to manufacture truck accessories, such as wheel rim, gear box, fifth wheel coupling and trailer axle in 1980s. It begins to research and produce motorcycles in 1995 and DELI puts into the production of electrical vehicles in 2006. As scale enlargers and technology matures, the company was renamed as Anyang DELI Special Vehicle Co., LTD, it mainly engages in the research and manufacture of trucks. Having modern production equipment, advanced testing equipment and complete quality management system, DELI develops rapidly in the production of trucks and become a famous enterprise. In recent years, the company try its best to optimize product structure enhance the level of science and technology innovation. By now, DELI is a company with rich technical capability. We will continue to explore and innovate more satisfactory products to meet the demands for the customers.
Technology
DELI is the only manufacturer of special purpose vehicle in peripheral areas of Anyang, which has more than 350 sets of advanced equipment purchased from home and abroad. With large shot blasting machine, bending machine, shearing machine, CNC plasma cutting machine, automatic gantry welding machine, a stamping molding equipment, large painting, drying equipment, etc.DELI has four complete production lines of semi-trailer, dump truck, cement truck, regular tanker, has the production capacity of 5000 of all kinds of special vehicles per year, annual output can reach more than one billion yuan. DELI is a comprehensive enterprise with the collection of research and development, manufacturing, automobile trade, transportation, and the products with high strength, lightweight, low fuel consumption, long service life for domestic initiative in special vehicle industry. It was awarded as science and technology enterprise by Henan technology agency and rated as one of the 50 most influential enterprise of Anyang.
Developing process
Founded in 1980s, DELI used to produce auto parts until January 2010. DELI company expands its scale and starts to produce and manufacture heavy vehicles in 2010. In May, 2012, the company declared the project about manufacturing 1200 cement trucks with high strength and lightweight per year. In September, 2014, DELI passed 3C and ISO9001:2008. And in April, 2013, the project was filed by MIIT. Later in April, 2014, the MIIT gave the production license to DELI as well as the stake semi trailer(for livestock transportation), flatbed semi trailer truck etc. in January, 2015. It is a milestone in the history of the development of auto parts in Linzhou and also give a new developing way of industrial structure adjustment and product upgrading of DELI.
Service
TRACTOR UNIT: DELI has established a long time close cooperation relationship with first-class tractor unit brand in China. The partnership includes FAW Jiefang Tractor Unit, Dongfeng Tractor Unit, Shacman Tractor Unit, Beiben Tractor Unit, Auman Tractor Unit, HOWO Tractor Unit, Hongyan Tractor Unit, JAC Tractor Unit.


SEMI TRAILER:
DELI has developed a production system include product R&D, manufacture, trade and logistics, especially do well in the manufacture of tank trailer, stake bed trailer, flatbed trailer, van trailer and dump truck trailer. Having established Provincial Technology R&D Center, DELI Introduces advanced production equipment and technology from abroad and domestic, uses the environmental protection materials such as high strength steel, alloy and stainless steel. To develop a series of durable heavy transporting vehicles, mining exploit trucks, light-duty tanker trucks in synchronization with the international market.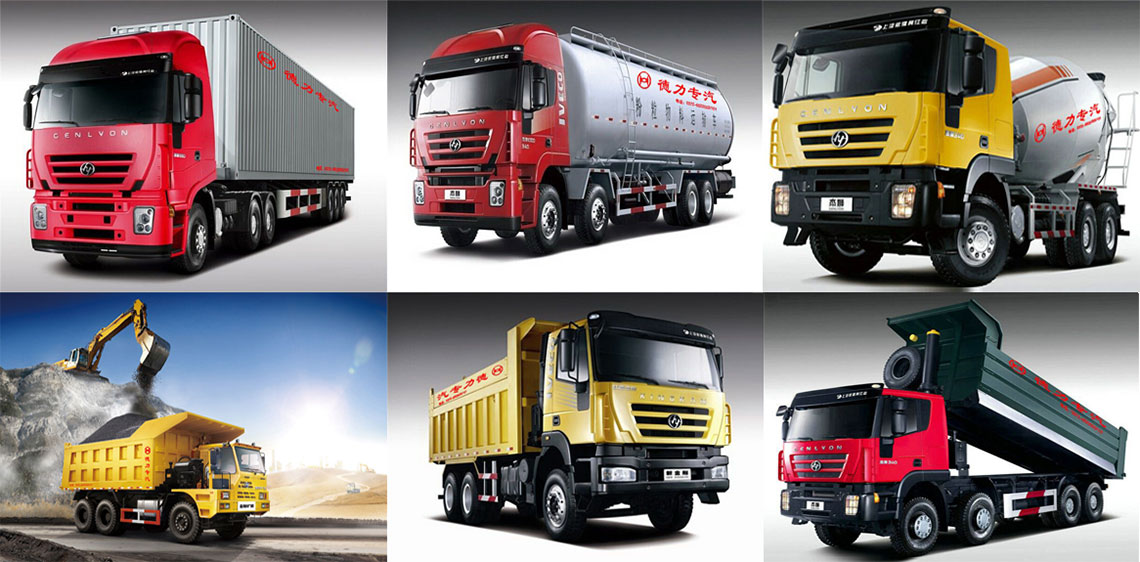 Certificates