water truck

Water tank volume from 3 to 20 Cubic Meter & 360 ° sprinkling
Multiple usage like fire fighting, medicine spraying, dust pressing
Phosphating ensure it with function of anti-corrosion and anti-rust
Metallic painting make the appearance looks beautiful
Water absorption pipes and pump make the water absorbing convenient
SEND ENQUIRY
Water truck is used for the road flushing, tree and lawn greening, high building cleaning, construction of road and factories. It has the functions of flushing, watering, transporting water and fire fighting. DELI water truck is mainly composed of chassis, tanks, pumps, valves, and the water pipe, sprinkler and other parts. Water truck is made of high quality carbon steel sheet. Phosphating make the water truck with the function of anti-corrosion and anti- rust. The truck itself has beautiful appearance as metallic painting make the appearance looks beautiful. Moreover, DELI water truck also enjoys the advantage of labor saving because water absorption pipes and pump make the truck absorb lake water, pond water by itself. DELI water truck has the following series for you to choose:
3-20cbm green sprinkler
3-20cbm crane sprinkler
3-20cbm water tankers
3-20cbm fire fighting sprinkler
3-20cbm multi-functional sprinkler
Tank & Operation Platform of Water Truck
The water tank is elliptic cylindrical shaped and made of high-quality steel plate. The whole tank body is divided into about 23 rooms, with holes in the middle clapboard, which prevents the water wave to reduce the strike of water while driving the water truck. The outside of water tank is exterior coated and processed with anticorrosive paint.
Front rinse: The water truck is equipped with two direct-current nozzles, which can be adjusted to any direction according to your needs. The device in the driving cab opens the front rinse. The width of rinse can be more than 14 meters. In spite of flushing the ground of roads, it can also be used to watering the trees on both sides of the roads.
Rear rinse: Water truck is installed two rear rinses, which spray and are mainly used to clean the dust on the road. They spray the water in the shape of fan, and the spraying width can reach more than 14 meters.
High jet: The high jet anti-aircraft gun can reach more than 25 meters. The shape of spraying water can be adjusted into mist or columnar, based on your specific requirements. It mainly used for landscaping, emergency situations can be used for fire fighting.
Side spraying: It is mainly used for green belts to spray, water, dust, also can be sprayed for green belts isolation sidewalks.
Self-priming: The water truck is equipped with two suction pipes and a filter, which ensure the water imbibition, pond water and save the cost.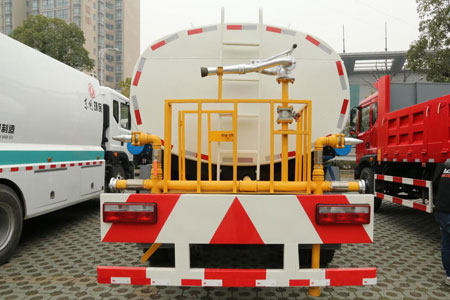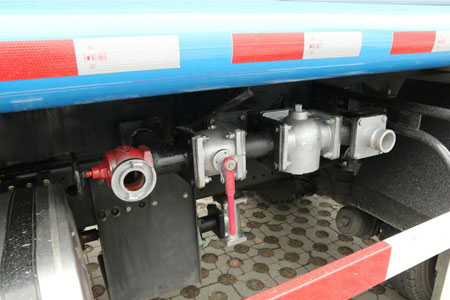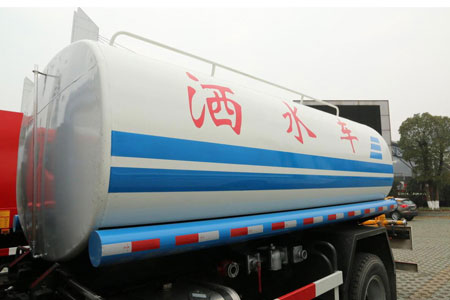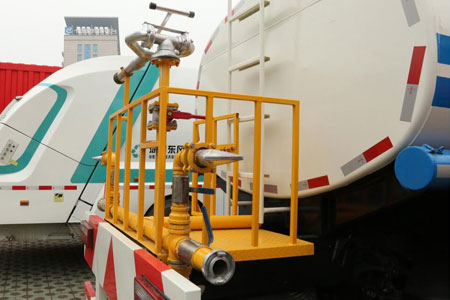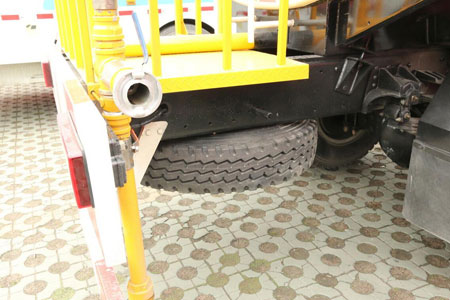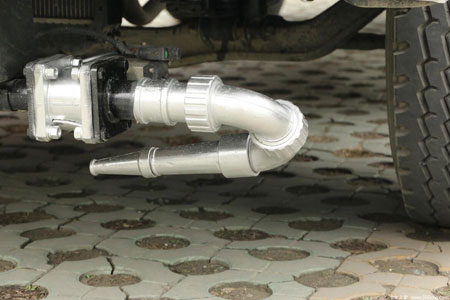 Chassis of Water Truck
DELI water truck adopts the self-priming or circular arc gear type sprinkler pump. Its container of power takeoff assemble decides whether the water pump work or not. DELI truck's water pump, power box, ball valve all adopts the national standard shaped products, and enjoys the advantages of good performance, reliable work, high pressure, large flow and low fuel consumption when sprinkling water. When watering, open the music speaker's switch, and wonderful music is with you cheerfully.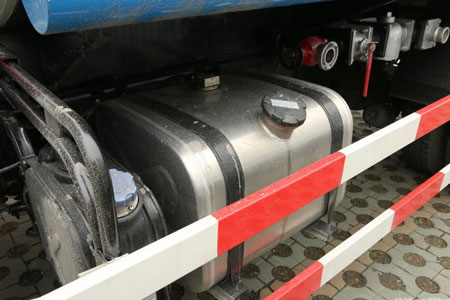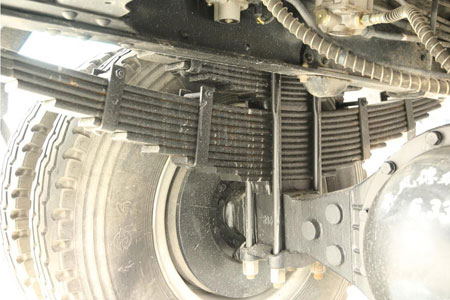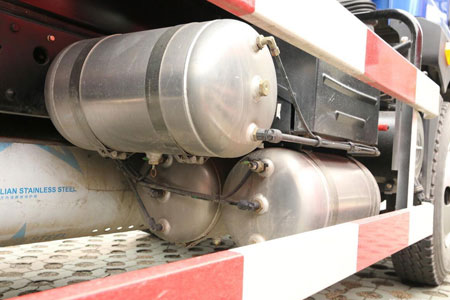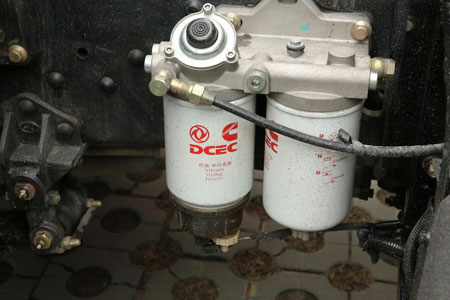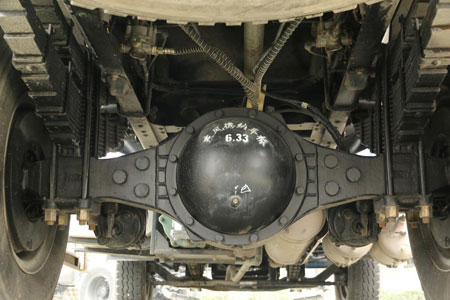 Cab of Water Truck
The cab of water truck enjoys humanized design and gives driver a comfortable and cozy environment while driving. The control board gives the driver a clear knowledge of water truck's performance.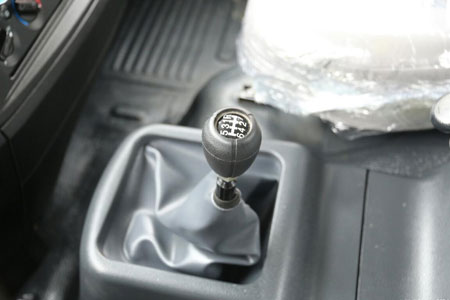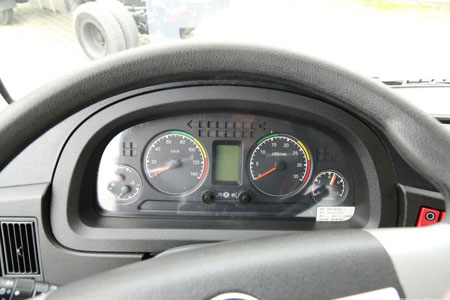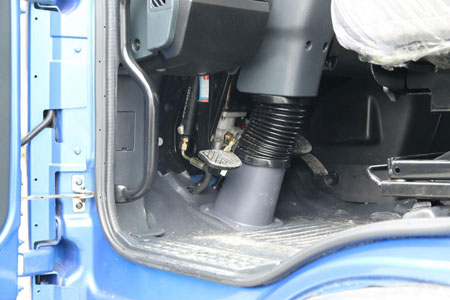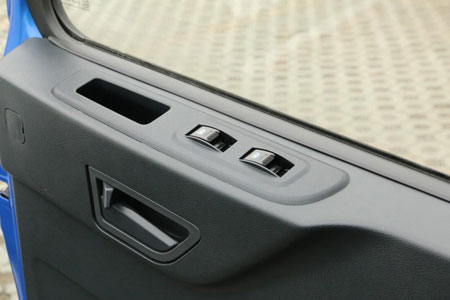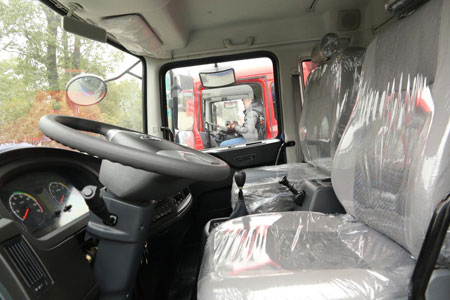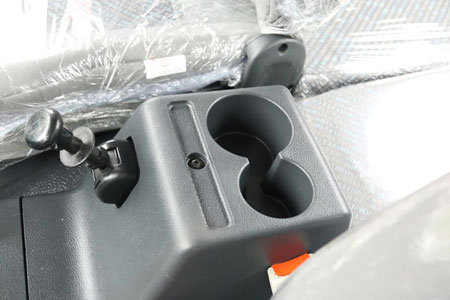 Mode
AYDL- Dongfeng 4x2 watering tanker truck
Chassis Type
EQ1168GLJ3
Cab
With air conditioner, safety belt. LHD or RHD
Engine
Type
ISB170 40
Max.Driving Speed
90km/h
Displacement
5900ml
Horsepower
170hp
Power
125kw
Emission Standard
Euro IV
Gearbox
Model
DC6J70T
Gear Nos
6
Dimensions (mm)
Overall dimension
9000x2500x3050mm
Tank (LxWxH)
5800x2100x1200mm
capacity
10.1cbm
Wheelbase
5100mm
Track width(F/R)
1900 / 1800mm
Overhang (F/R)
1450/2450mm
Axle
Nos
2
Load capacity(F/R)
3.6T/7.65T
Tire
9.00R20 6 units
Loading capacity
9.62T
Fuel type
Diesel
Remark
We offer personalized customization according to your requirements
Product Brochures,Instant
FREE

Download

We Respect Your Email Privacy, We Hate Spam As Much As You Do!